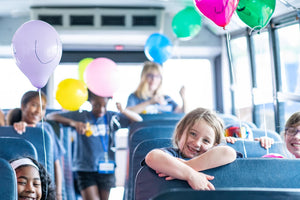 Hi All!! We're finishing up our Indiegogo fundraising campaign for The Incredible Sock (Tm)!! We'll be raising money for inventory to create more cute & comfy styles (and different fabric blends) for YOU to make your laundry easier & faster with Incredible Sock technology. Stay tuned for updates on how you can help and view the campaign when it's up and running!  Be sure to subscribe to our email list for ALL the updates! 🩷
---

"On the First Day of Christmas…"🎁  Do you know the words to this song? Do you know the history behind the song and when the "twelve days of Christmas" are? Arabella Suzette's Christmas 2022 line will feature outfits celebrating each of the 12 Days of Christmas!  Our British-inspired line will have both boys and girls outfits, featuring girls dresses with a flowing silk and viscose skirt and romantic ruffle collar that is beautiful and flattering on girls of all shapes and sizes!  Our baby bubble will feature patterns that match the girls dress collar ruffle, for seamless coordination between friends, cousins and...
---
• arabellasuzette • beautiful • clothed • duck • God • swan
The Ugly Duckling 🦢  *Celebrate Your God-Given Unique Beauty* "So God created man in his own image, in the image of God created he him; male and female created he them" (Genesis 1:26–27). What does all this mean? It means that God is our Heavenly Father, and He created us in His image. God gave us all special talents and gifts. Even when you're feeling down, or bad about yourself, something you've done, or something you want but don't have, it's important to remember this passage. Sometimes, as young girls and boys, the world will tell us that we're NOT...